by Jon on Feb.16, 2009 @ 06:42 pm, under Interface, Technology
So here's what I got: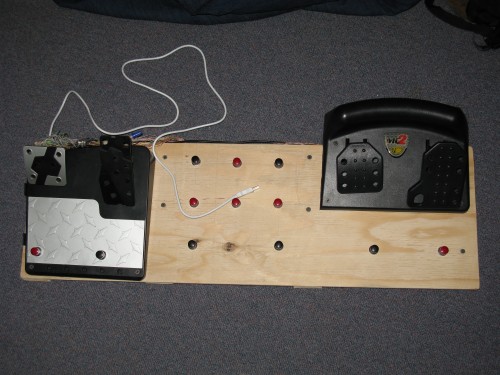 The whole thing plugs in via USB and acts like a regular joystick – the four pedals are four different axises on the controller.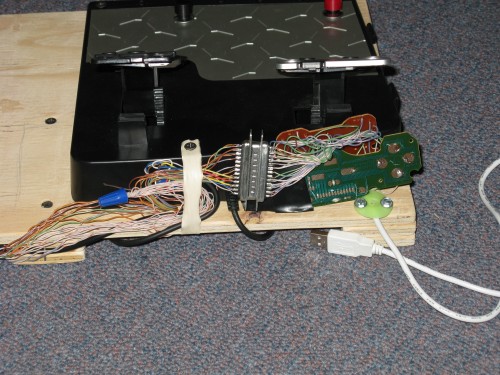 And the whole thing is pegged onto a circutboard from a regular controller.
Edit: FYI, the foot pedals I found at a thrift store. After tearing away the unwanted/unneeded parts, they were screwed to a piece 'o wood. Some buttons were purchased and, after making the appropriate holes, they were also attached.
The use of an existing controller had some disadvantages: the board I used has a hardware dead zone that makes no sense with pedals and makes them pretty much unusable.
:driving, lookwhatibuilt
2 comments for this entry: